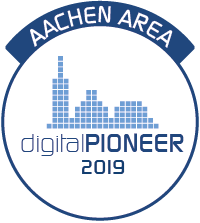 GEMSTONES ALBATH
For goldsmiths and jewelers

---
You are private customer ?

In our online shop you will find a large selection of beautiful gemstones and stone chains.
>> Go on to


please also visit:
Gemstone trade Albath is the partner for goldsmiths and jewelers who have fine gemstones and stone necklaces in their range. As a wholesaler, we deliver to specialist retailers via personal contacts or our online portal:
www.albath-aachen.de
.
You will find us at the Inhorgenta in the gemstone hall C1, where we will present our range and look forward to your visit.
With over 30 years of experience, we are an experienced partner for you - through our diverse contacts to gemstone sources in Brazil, Colombia, Thailand, India and China, we can offer you a large range of gemstones, necklaces and pearls at top prices through our direct import! Aquamarine necklaces and tourmaline necklaces are a particular focus of our range. With our Ray Alba collection we offer you fine gemstone necklaces designed with 925/- silver elements. We have designed particularly fine chain strands as unique pieces with 750/- yellow gold.